AGA Hints and Tips
Posted 15
th
May 2017 in
Blog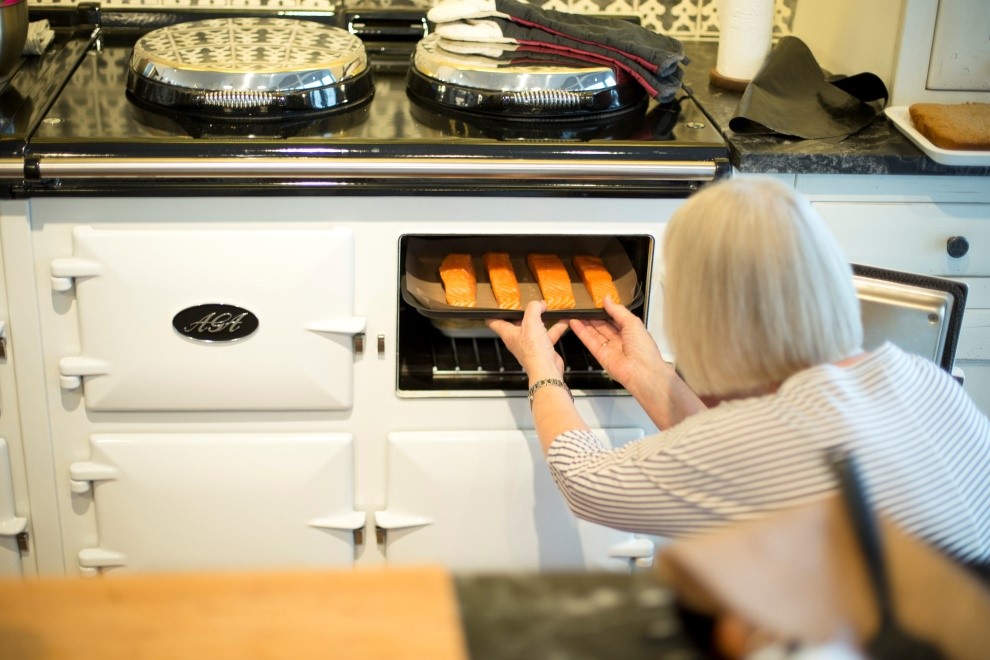 Hotplates
When stir frying or cooking anything that is inclined to splash, such as boiling marmalade, the AGA Splash Shield will protect the insulated cover liner from splatter, making cleaning a doddle! Just wash the Splash Shield in hot soapy water or place in a dish-washer between two dinner plates.
The easiest way to clean the AGA top plate and front plate is to mop up spills as soon as they happen. It is useful to keep a damp cloth handy to do this, as baked-on food takes more of an effort to clean.
The top plate is the enamelled surface surrounding the hotplates. Although it is not a cooking surface you can use the warmth for a number of useful activities, which more often than not save time and washing-up!  These include warming honey or syrup in the jar, or melting butter or chocolate in a basin – so saving on melting over a saucepan – do please put the basin on a cork mat or folded piece of kitchen towel to avoid scratching the enamel.  Although it is a durable and hard-wearing surface vitreous enamel is glass and will show scratch marks
Keep the cast iron hotplates clean using your wire brush, this will ensure saucepans and the kettle have perfect contact for the best cooking performance.
Use the Simmering Plate as a griddle for toasted sandwiches, quesadillas, scallops and Welsh cakes. A piece of Bake-O-Glide keeps the plate free from spills.  However I favour using direct on cooking for pancakes as this gives them an authentic appearance.
Ovens
 The best way to keep the oven linings clean is to wipe them over after cooking so that splashes do not get baked on (being careful with a hot cooker). Clean the linings when they are cool, or when the AGA cooker is off.
Invest in some extra AGA large baking trays excellent for roulades, roasted vegetables, flapjack, shortbread and they slide directly onto the runners in the AGA ovens
Use the Simmering Oven to steam root vegetables if they are left longer than planned don't worry they will not spoil, this also applies to rice
Use the plain shelf in place of an oven grid shelf (if they are all being used) to create another level in the Simmering or Warming Oven, this also provides a cool area underneath for warming plates
Don't be afraid to use shortcuts – a carton of custard can be hidden in the Simmering Oven to heat for around an hour then opened and poured into a warmed custard jug at the last minute.
Prepare canapés ahead, such as crostini, place on the cold plain shelf keep in the refrigerator, then just slip onto the floor of the Roasting Oven for 10 minutes.
General Tips

Plan ahead, make a list – preparation is the key to a stress free event!
Make sure the AGA is on and at its normal heat
Yorkshire puddings can be cooked ahead and reheated for 10 minutes in the Roasting Oven when required
Roast potatoes similarly can be cooked the day before until just done then reheated for about 15 minutes in the Roasting Oven
Keeping food hot – you and your AGA can complete a meal and leave it in the Simmering or Warming Oven while you have a leisurely drink with your guests
Keep sauces warm in the Simmering Oven until ready to use – add flavourings at the last minute such as chopped parsley or cheese
Dawn Roads
AGA Specialist
Related Posts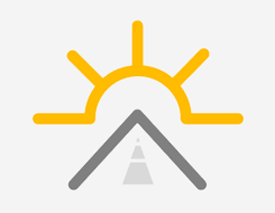 Getting an AGA for the first time is a thrilling experience, especially… »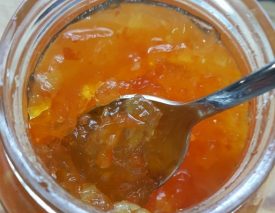 The season for Seville oranges is coming to an end, so last chance to… »